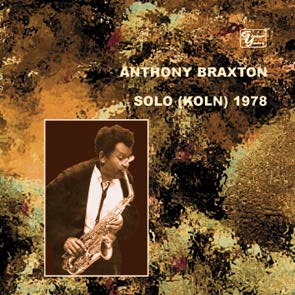 CD GY 017
-
Golden Years of New Jazz
Solo ( Koln ) 1978
Release date: 2002/04
| | |
| --- | --- |
| | Single CD (audio): GBP 11.00 |
Listen
to ogg-audio sample ::
(What is ogg?)
Saved from oblivion by Anthony Braxton himself this recording can't be more welcome, for at the time of the release other Braxton's solo CDs are mostly unavailable. But make no mistake: the thing that will strike your ears is how absolutely contemporary this music sounds. Recorded twenty four years ago it sounds as if it has been recorded today. It was a long concert, but we managed to save every sound by editiong out bursts of applause after each piece. Yet it happened to be the longest CD in the entire Leo Records catalogue: 78'02. Liner notes by Steve Day.
P.S.: A book which also covers Anthony Braxton's music was published in 2005: Northern Sun, Southern Moon by Mike Heffley.
---
Top menu's More...: Releases by date: [Latest releases: 2021/01, 2020/09, ../06, /05, /03, 2019, ..18, 17, 16, 15, 14, 13, 12, 11, 10, 200x, 199x] :: Artist list :: Mail Orders :: Distributors :: Contact :: Events & Links :: Other Labels: [feetfirst records | Long Arms | DOMA] :: About [Golden Years | LeoLab | Long Arms/Doma | feetfirst] :: Home

Copyright © (2018) by LeoRecords :: VAT-Id: GB505621965:: All external links are outside the responsability of LeoRecords :: General Privacy Policy: By using our website, you consent to the collection, processing and use of data as follows: Our website can be visited without registration. The data, such as the pages visited and/or names of the retrieved file, date, and time are stored on the server for statistical purposes. This data can not be directly related to your person. Also we do not use cookies for collecting personal information. Personal data, in particular name, address, and e-mail address that Paypal sends us for online orders are not shared with third parties without your consent. :: Last updated 21-Jan-2021 :: Webdesign by otolo.com :: Visit and join Leo Records Google Groups