LEO RECORDS Music for the Inquiring Mind and the Passionate Heart
CD catalogue: [All | Leo Records | Leo Lab | Golden Years of New Jazz | feetfirst records | Long Arms | DOMA] :: New releases: [2017/09, ../06, ../05, ../03, /02, 2016, ..15, 14, 13, 12, 11, 10, 0x, 199x]

Home | Artist list | Mail Orders | Distributors | Contact | Events & Links] :: About [Golden Years | LeoLab | Long Arms/Doma | feetfirst]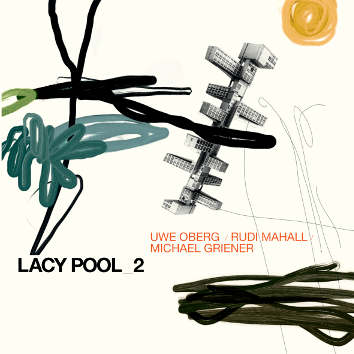 Lacy Pool is a small group of musicians whom Uwe Oberg picks to unlock Steve Lacy's compositions. Why no bass? Uwe Oberg: "That never was a question. I wanted the band to function unlike a jazz quartet and it should not have a soprano sax. Now Lacy's pieces were mine and ours, and it got easier and easier, everything fell into place. The clarity, the repeating motifs, the collage approach, the deconstruction, the flow. What fun!" Uwe Oberg - piano, Rudi Mahall - clarinets, Michael Griener - drums.
---
:: Copyright © (2015) by LeoRecords :: VAT-Id: GB505621965:: All external links are outside the responsability of LeoRecords :: We do not use cookies for collecting personal information from this site. :: Last script update 09-Sep-2017 :: webdesign by otolo.com :: Visit Leo Records Google Groups