LEO RECORDS Music for the Inquiring Mind and the Passionate Heart
CD catalogue: [All | Leo Records | Leo Lab | Golden Years of New Jazz | feetfirst records | Long Arms | DOMA] :: New releases: [2017/09, ../06, ../05, ../03, /02, 2016, ..15, 14, 13, 12, 11, 10, 0x, 199x]

Home | Artist list | Mail Orders | Distributors | Contact | Events & Links] :: About [Golden Years | LeoLab | Long Arms/Doma | feetfirst]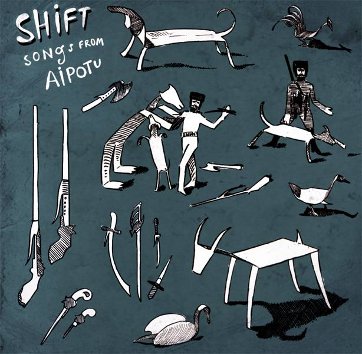 The four heavyweights from the German scene were articulating their love for finer details with virtuosity, power and drive weaving sometimes gentle sometims dense sound carpet. Quintet's music is characterised by the effortless movements of the musicians from one idiom to another coupled with fluent maneuvering of musical textures. This is exactly this kind of music inspired the name of the group - SHIFT. Such music is possible only with the telepathic communication between musicians.
---
:: Copyright © (2015) by LeoRecords :: VAT-Id: GB505621965:: All external links are outside the responsability of LeoRecords :: We do not use cookies for collecting personal information from this site. :: Last script update 09-Sep-2017 :: webdesign by otolo.com :: Visit Leo Records Google Groups